Willpower: An Original Play about Marquette's Ossified Man
Some stories deserve to be told. Willpower is an original historical play based on the real life of Will Adams at the turn of the twentieth century....

As a young boy Will Adams' soft tissues were becoming harder, turning him into a living statue. Others faced with such a dark future might have felt sorry for themselves, turning inward. But not Will. Determined to enjoy every moment, he embarked on an energetic life of creativity using his legs, arms, eyesight, and wit for as long as he could. While confined to a bed, he ran a newspaper, drew cartoons, and wrote an operetta with his best friend Norma Ross.

Willpower first brought Will Adams' story to the stage, and this publication presents the full script as it was first produced at Kaufman Auditorium in Marquette, Michigan, by the Marquette Regional History Center, in September 2014. It includes images from the production, insight from the director, historical commentary from the playwright, and the music used in the production.

"Anyone with an interest in local history and inspiring human stories should have seen Willpower. Will's is an interesting and inspiring story to all and deserves to be told and retold."
— Marty Martello, The Mining Journal

Book and DVD of Popular Local Play
Willpower Now Available
(June 2015 Press Release)

Willpower
$19.95


8.5x11 size, paperback, 152 pages,
ISBN 978-0996240000.

Price includes book & shipping Media rate. Allow 2-3 weeks for delivery. Michigan residents will be charged an additional 6% sales tax.

Please Note: We do not ship books outside the United States. Please visit your local online retailer.

The Adams Home Today at
200 E. Ridge St., Marquette

A video of the original production of Willpower is available exclusively at the Marquette Regional History Center.

Listen to Tyler's discussion of Willpower at the Marquette Regional History Center's annual meeting on February 26, 2014, and a dramatic reading by Jessica "Red" Bays of a scene from the play.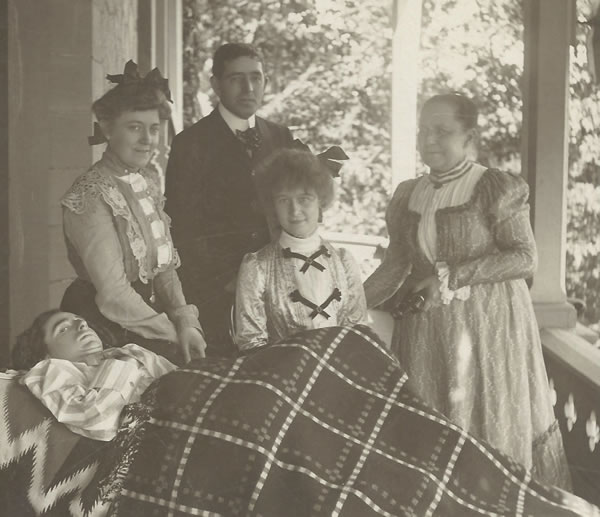 Will Adams with unidentified friends on the Adams family's back porch